Today's the big day… RapidWeaver Classic is now Available

What's New?
We've taken the RapidWeaver you know and love and made it even better. It's packed with new features and countless refinements to make building websites easier than ever before.
See the new features in action…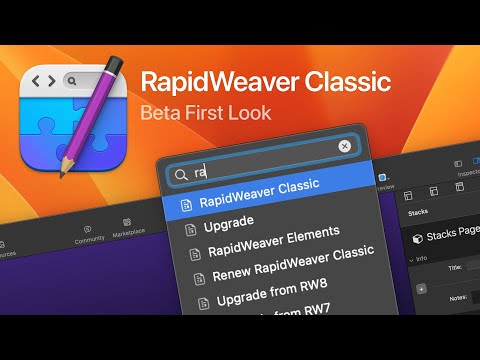 Upgrade to Classic
We've made upgrading to RapidWeaver Classic absolutely seamless. Everything just works, no need to find your addons or re-license plugins. It all just works!

Upgrade to RapidWeaver Classic
RapidWeaver Classic FAQ
We've put together an in-depth RapidWeaver Classic FAQ that should answer most of the questions you might have about upgrading to Classic.
Thank You
And finally, a heartfelt thank you for your continued support over the past 18 years, we couldn't do this without you. It's becuase of all you lovely people that buy our software and upgrades that we can continue to do what we love — Make great Mac Apps!
Here's to the next 18 years of weaving and beyond.
Thank you